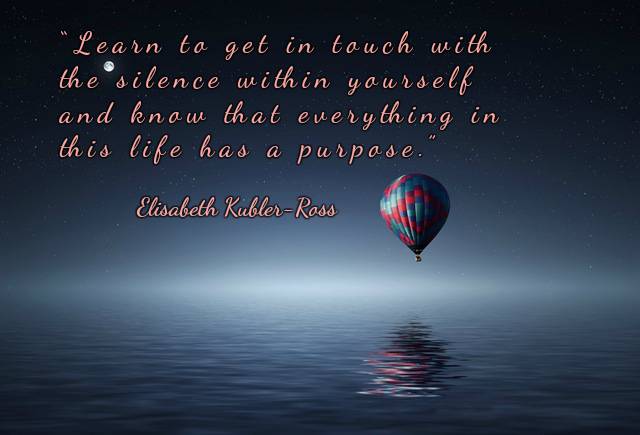 Being still in a world of business and to-do lists can seem impossible at times.  Trust me, as a mother to a young child, I am fully aware of this fact.  Yet, when we make being still a priority, our lives are greatly improved.   Being still refers to practicing mental calm and relaxation leading to reduced stress and clarity of mind. 
Stillness may look like sitting in meditation for 15 minutes; closing your eyes and taking a few deep breaths before reacting to an external situation; engaging in sacred practices; stillness can even be experienced while walking in the woods or creating art.  
Practicing stillness brings your awareness to the present moment, it allows you to release attachment to mental chatter and allows you to hear to the still small voice within.   Listen carefully to what you hear, for this where the voice of the creative muse resides.  As you open your mind and your heart to this voice, doors to possibility swing wide & inspiration flourishes.  Thank the experiences of your past as you get ready to walk through a new door.  Enjoy the journey.
__________________________________________________
Ready to dig deeper?  Getting still and opening to possibility is the topic for this month's Artist's Way Creativity Group.  Join the journey with creative peers online via FaceBook or at local KC classes.   For additional details click here.
Our next local meeting is Wednesday December 7th, 2016, 6:30-8:30pm @ Unity Temple on the Plaza • 707 W 47th St • Kansas City, MO 64112 • 816-561-4466 / Classroom D