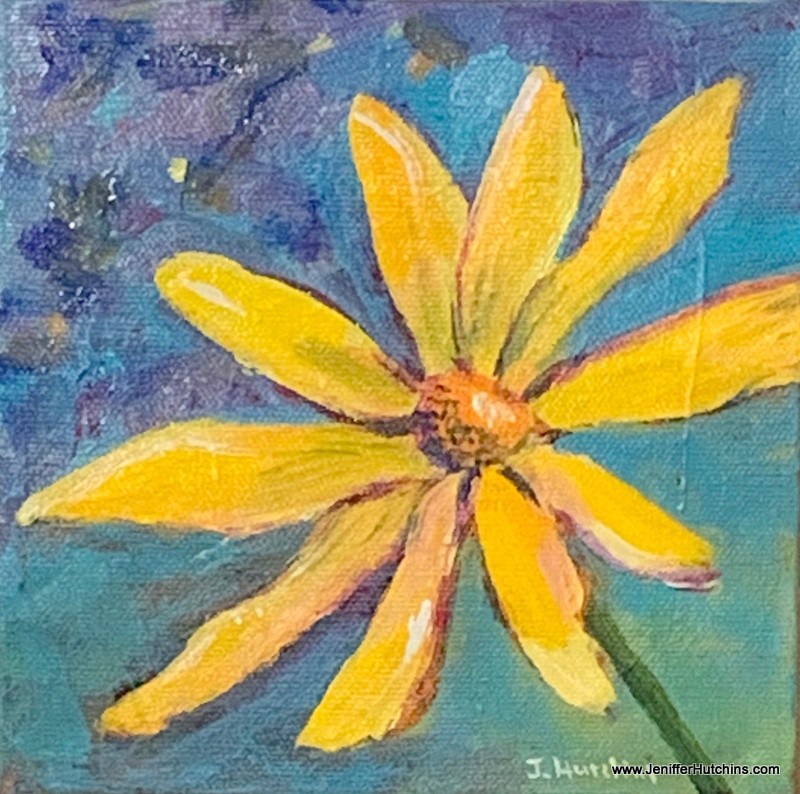 Jeniffer Hutchins' heart is like a broad canvas upon which love, calm, creativity, and goodness is beautifully illustrated.

Rev. Paulette Pipe, Touching the Stillness Ministries
Artist, spiritual leader, and creativity mentor Jeniffer Hutchins has 25 years of experience creating art and artistic experiences that nourish the soul. She holds a bachelor's degree in art education, a master's in divinity, and certification as a Reiki Master Teacher. She is founder of the non-profit organization Unity Arts Ministry through which she presents creativity workshops, retreats, and inspirational talks around the country, spreading paint -and joy- everywhere she goes. (www.UnityArtsMinistry.org)
Jeniffer is the host of "The Art of You" an inspirational painting show which originally aired on New Thought Channel. As an artist she is inspired by her love of nature and travels cross-country and abroad. Through her art, she seeks to represent the interconnection between humanity, nature, and Spirit. She works with a variety of media including paint, collage, photography, and art journaling.
Her award-winning artwork has been featured in group & solo exhibitions and represented by galleries across the United States. She has been featured in magazine, radio and podcast interviews and was a contributing author for the book Crafting Gratitude: Creating and Celebrating our Blessings with Hands and Heart by Maggie Oman Shannon. For more information or to schedule an event please email jenhutchins@gmail.com
MEDIA
Daily Word Magazine Article Art as Meditation by Jeniffer Hutchins
"When I first began practicing meditation, my mind would often use the quiet space to get busy bouncing from one idea to another. I would create and review mental to-do lists, scheme up creative projects, reflect on something someone said earlier in the day, or plan Sunday dinner."
Jeniffer Hutchins is a featured author and artist in Crafting Gratitude.
In Crafting Gratitude, Rev. Maggie Oman Shannon believes that crafting for us and those we love can be used as a meditative practice to appreciate the incredible, overflowing richness of life.
Featured artist in City View Magazine.
The article entitled An Artist Redefines Herself After Tragedy and a French Retreat, was written by Margaret Fisher.
Unity Leaders Journal In Praise of Art Ministry by Jeniffer Hutchins
"The arts can provide an opening through which we might contemplate our relationship with the Divine and ponder questions of ultimate meaning and truth."
Artwork Featured in Creative Flow by Jenny Hahn
Creative Flow is an inspirational guide book inviting you home to yourself and your fullest potential. Learn more about the book and where to purchase below.