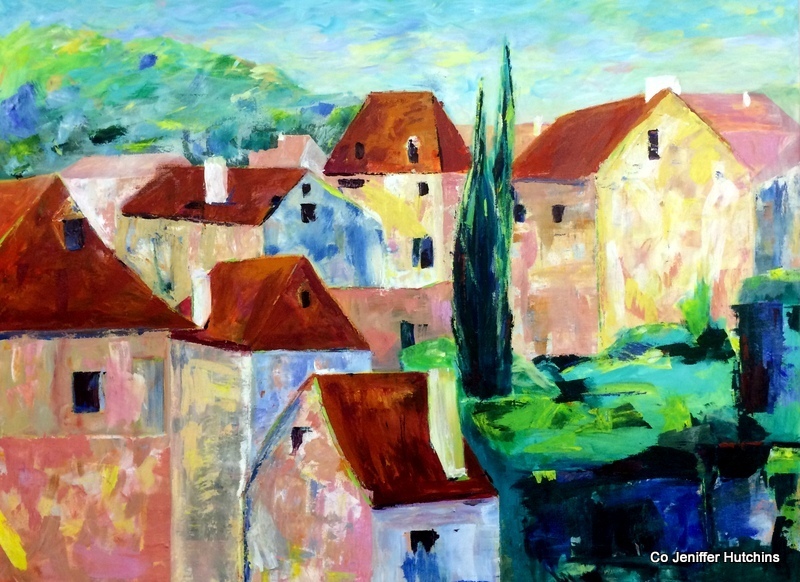 This retreat is SOLD OUT. To be added to the waitlist, please email jeniffer@jenifferhutchins.com.
Retreat to the South of France July 11th – 21st, 2023
Join artist Jeniffer Hutchins for a 10 day retreat to stimulate your senses and nourish your Creative Spirit. Step away from routine as you explore the beautiful Lot region of Southwestern France through the eyes of your inner artist. Take in the sights of rural towns and historic villages; indulge your taste buds with regional food; train your ear to the French language and moments of silent meditation; find rest among the freshly scented gardens. Capture it all in the smooth flow of your favorite art media during regional excursions and in-studio experiences. With over 20 years of experience as an artist and art workshop facilitator, Jeniffer offers gentle guidance that will help you loosen up, find your focus, and express your unique voice. Beginners and advanced artists welcome.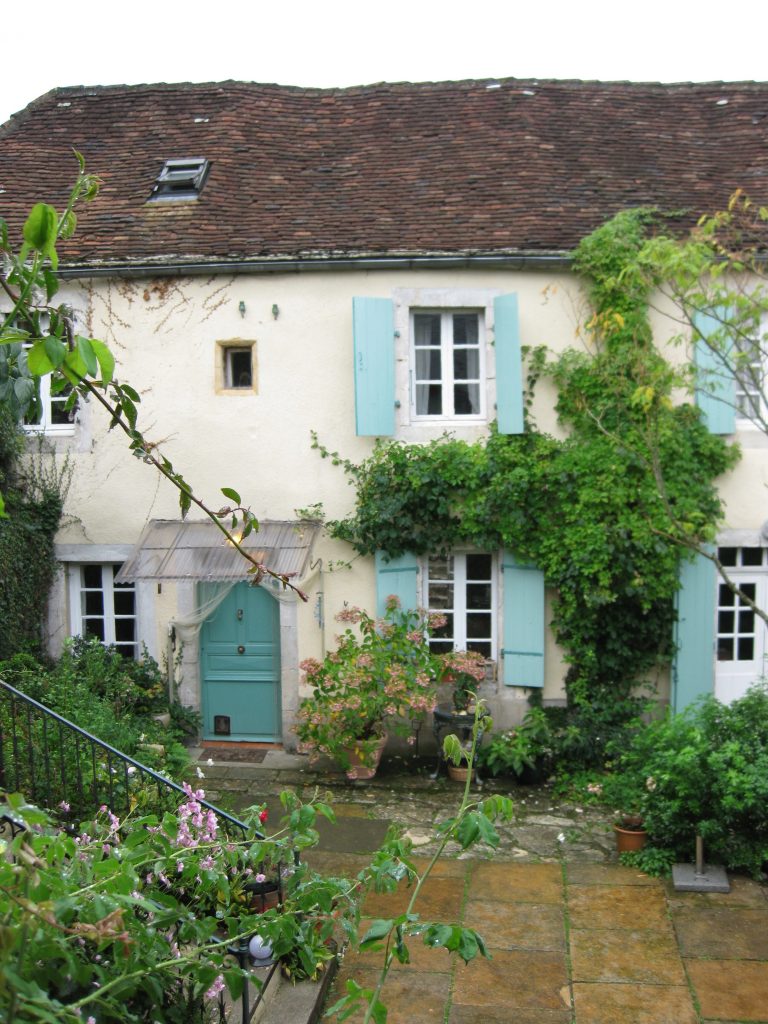 You are invited to join us at Le Vieux Couvent, an artist retreat located in the Lot Region of Southwestern France. This 17th century former convent is nestled in the rural town of Frayssinet. It offers comfortable lodging, private bathrooms, an art studio, artist library, lush gardens, courtyard, and secluded patios. During your stay you will be pampered by the retreat staff who provide gourmet meals and day trips to local venues for artistic inspiration.
Your creative well is sure to be filled in this majestic region. The area is celebrated for its beautiful countryside, Cahors vineyards, pre-historic cave paintings at Pech Merle and historic villages such as St Cirq Lapopie, Puy-l'Evaque and Rocamadour. Group excursions provide the opportunity to engage in your favorite creative activities such as plein air painting, photography, or journaling, as well as time to take in the local culture, shop and dine.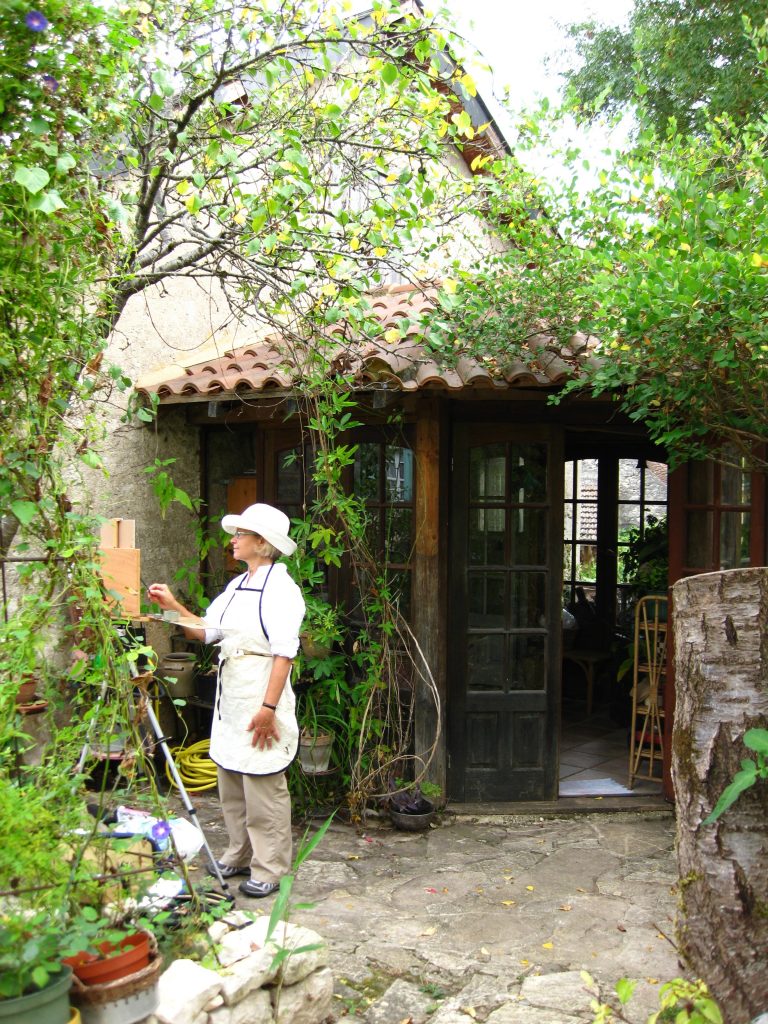 While at Le Vieux Couvent you will have time to integrate all that your senses have taken in through independent art making and solitary reflection in the garden. Join in community time during Jeniffer's creativity workshops & meditation sessions. Lessons are designed to help you clarify your unique vision using your favorite art materials be they paint, pen, or photography.
Come experience presence through creative expression in this renewing holiday. This is your retreat, and you have permission to engage in as much or as little as meets your personal needs. All excursions, workshops and meditation sessions are optional.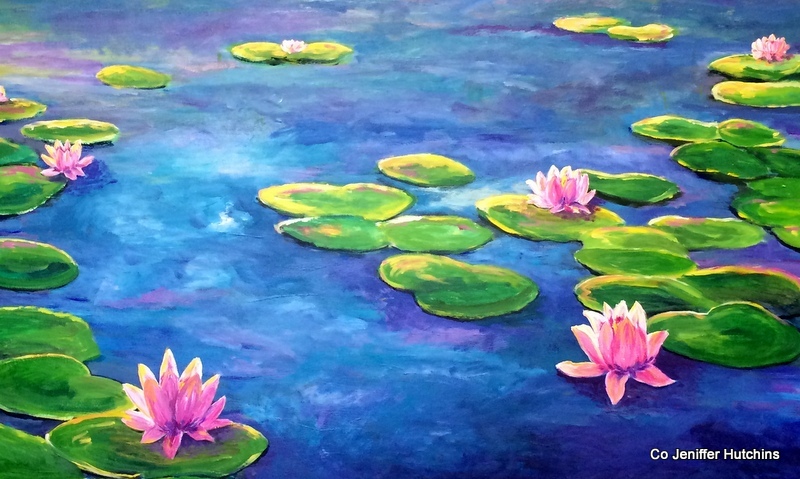 Jeniffer Hutchins combines her personal artistic experience and formal education to provide art experiences that nourish the soul. She holds a bachelor's degree in art education, a master's in divinity, and certification as a Reiki Master Teacher. She is founder of the non-profit organization Unity Arts Ministry through which she presents creativity workshops and gives inspirational talks around the country, spreading paint -and joy- everywhere she goes.
Inspired by her love of nature and travels cross-country and abroad, Jeniffer captures in art the beauty she sees in the world. She works with a variety of media including paint, collage, photography and art journaling. Her artwork has been featured in group & solo exhibitions and represented by galleries across the United States.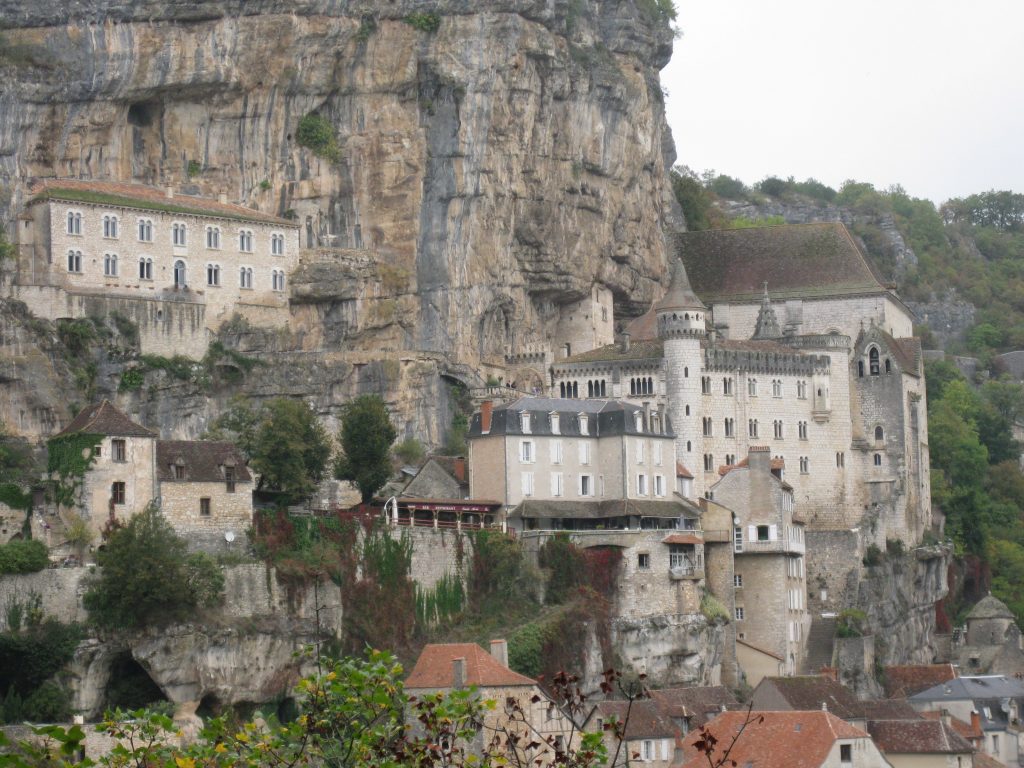 Additional Details
General Registration NOW Open!
To register send an email to jenhutchins@gmail.com for a retreat registration form
Retreat Center: Le Vieux Couvant – visit the retreat center website at http://levieuxcouvent.com
Dates: July 11th – 21st 2023
Pricing: $3,350 USD
Your Trip Includes
10 nights lodging at Le Vieux Couvant(Single or shared occupancy)
All breakfasts
Six lunches
Nine Dinners
Soft drinks & wine with meals
Transfer to and from Toulouse airport (check with us before booking your flights)
24 hour use of the art studio and extensive art library
Transportation to the various surrounding areas for day trips and plein air or photo opportunities
Creativity Workshops
Meditation Sessions
Items Not Included
Airfare (all participants must check with us before booking flights)
3 lunches (plus your lunch upon arrival)
One evening meal
Entry Fees and staff appreciation
Art materials for personal projects
Personal items
Down payment: $600 USD due with registration form to claim your seat
REFUND POLICY: No refunds. The exception being – refund (minus $100 Euros for office costs) may be made if the workshop is completely filled and your place can be filled from a waiting list. WE STRONGLY SUGGEST YOU PURCHASE TRAVEL INSURANCE. Our refund policy is strict because we must pay for the rooms in advance.
Travel Insurance: We highly recommend trip insurance for health, baggage, and trip cancellation / interruption.
Frequently Asked Questions
When are registrations & deposits due? Deposits are due at the time of your registration. We will be accepting registrations through November 1st, 2022 OR until the event sells out whichever comes first.
How many people can attend this retreat? Space is limited to 15
Should I bring art supplies? Yes, it is recommended that you bring your own art supplies for personal projects. You will have the option to visit an art supply store early in our trip to pick up anything you could not travel with or those you may have left behind accidentally.
Are there any art supplies / materials available for general use? The retreat center has an art studio equipped with the basics such as: easel's, chairs for plein air, some pots for putting water in etc.
What if I have special dietary requests? The retreat center can cater to dietary requests such as vegetarian, vegan, gluten free, etc. During the registration process you will have the option to list your requests. These will then be shared with the retreat center.
How are lodgings decided? During registration, you will have the option to list your lodging preferences. By default, rooms will be assigned as single occupancy. Please note if you are traveling with a friend or partner and would like to room together.
How can I connect and coordinate with others in the group before the retreat? We will be putting together a private FB group for registered participants. Through this group you will be able to coordinate travel plans as well as share things like packing tips, material lists, etc.
What if I have more questions? For additional inquiries please email jenhutchins@gmail.com